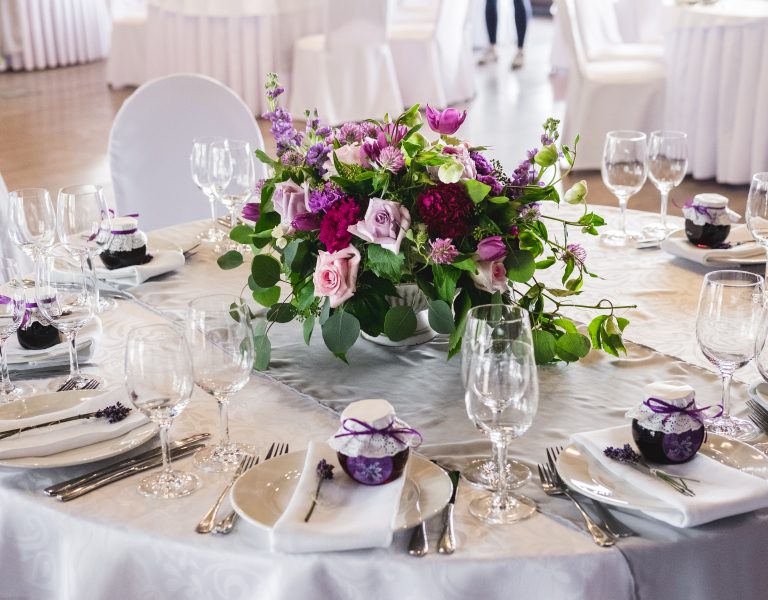 Help choosing a wedding supplier
There are lots of elements to any wedding – and hundreds of different suppliers ready to provide them! But how do you choose the right ones for your wedding?
Researching and finding the right suppliers is one of the most exciting parts of the whole organising process, but can also be one of the most time-consuming – and it's easy to get distracted or go a little 'off-piste' if you're not careful!
That's why it's essential to do make sure you carefully plan and consider the options before you start. Once you've set your date, budget and venue, you can start looking at suppliers for all the other elements of your wedding – which in most cases will probably include professional photography and videography, wedding and bridesmaid dresses and wedding suits, jewellery and rings, hair and make-up, flowers, the cake, catering and invitations.
We asked our experts to come up with a few pointers to help you find the right suppliers – and this is what they told us.
Take your time
Don't get distracted by the fact that it's important to get suppliers booked early. Instead, take your time and don't rush. There are lots of options out there, so it's better to consider exactly what you want rather than just jump straight in with the first available supplier.
Do your research
Finding out as much as you can beforehand can prove invaluable – and save you loads of time! There are so many ways to research too – via the internet, through wedding directories, social channels such as Facebook, Instagram and Pinterest, wedding fairs, magazines and personal recommendations from friends and family. When you're researching though, bear these three things in mind:
What style or theme of wedding you'd like
Your budget
The location
Make enquiries (and compare the results)
It's perfectly OK to contact several suppliers about the same product or service to compare them and get the best deal for you. Make sure you ask about their availability, pricing, any deposit they need in advance and payment terms, their booking process and their cancellation policy. That way you'll have all the information you need to go to the next stage.
Make a shortlist
Once the suppliers you're interested in come back to you, make a shortlist and, if necessary, arrange to meet them to talk about what you want further. They'll be happy to discuss any specific options with you, and make suggestions and come up with ideas you might never even have thought of.
More research
You can't do too much research! This time round though, you need to look more closely at the supplier you're thinking of booking. Take a closer look at their website, their brochure, image galleries and search for any reviews, testimonials any social media mentions you can find.
Make your decision
Once you're happy everything checks out and feels right with a particular supplier, you're ready to take the plunge. If you're signing a contract, just make sure you pay attention to exactly what it says, and once you're happy go ahead and make your booking!
As you'll discover, Staffordshire is blessed with a whole host of great suppliers to choose from, with unique options for everything from stylish cakes and award-winning photographers to quirky food trucks and fabulous floral displays.
There's pretty much something for everyone, and to help you find exactly what you're looking for we've put together our comprehensive supplier directory. Take a look now, and see what a fantastic variety of businesses are out there to make your wedding just perfect!